The Audio Engineering Society (AES) will hold this year's International Conference on Spatial and Immersive Audio at the University of Huddersfield.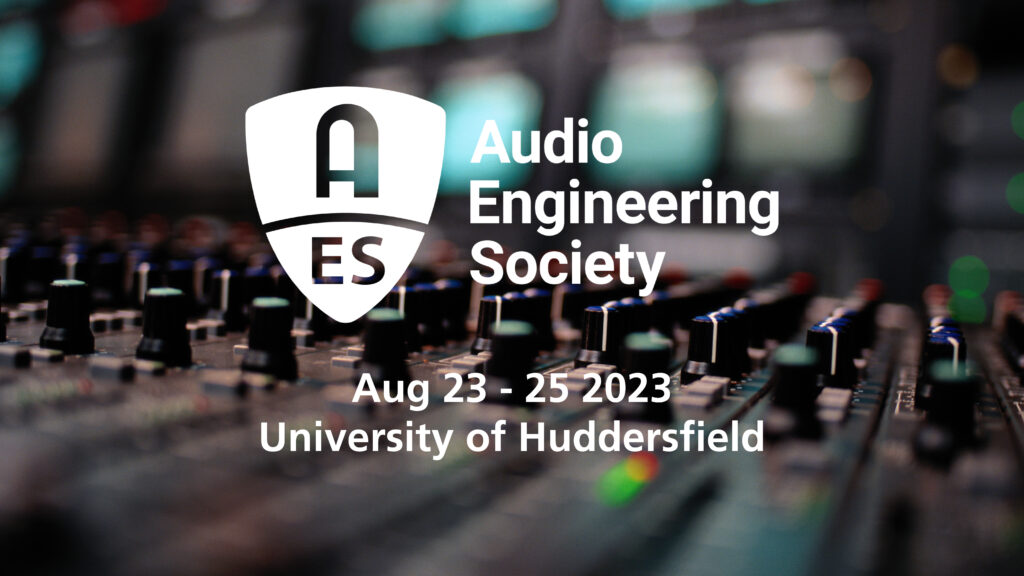 Being technology developers and audio enthusiasts, the Fraunhofer IIS team will naturally give the UK conference a look-in to learn what's new and share their own knowledge.
The AES event page  declares the topic "one of the hottest […] in the audio industry, creative and research communities right now". And who are we to disagree, working among those who have "researched and developed [it] over several decades".
This time, we will contribute to the program  with talks on immersive and interactive Next Generation Audio (NGA) production. We also joined forces with our partners to demonstrate what MPEG-H Audio makes possible in live sports broadcasting and music creation.
We start off on Wednesday by having our colleague Philipp Eibl introduce the concepts and production of Next Generation Audio in LW3/01 at 11.30 and 12.30. He'll touch on the applications of NGA systems from immersive music streaming to interactive broadcast experiences, explain the novel concepts that govern them, and demonstrate how producers can get the most out of their use.
On Thursday, Aimée Moulson, Broadcast Engineer at Fraunhofer's Soundlab, will hold a workshop with our partners from Salsa Sound at 10.45 and 11.45 in LW3. They show how AI automation of object-based audio production facilitates the adoption of Next Generation Audio in live sports broadcast and how it allows streamlined production of multiple simultaneous output formats, including personalized and immersive object-based audio. She'll also present a paper on the subject on Friday at 12.20 in OA4/01.
Tom Ammermann from New Audio Technology will join Christian Simon, Senior Engineer at Fraunhofer IIS, on Friday at 10.45 in LW3/01 to give an insight into the features of MPEG-H Audio that make it the upcoming Next Generation Audio format for broadcast applications. They'll tour through all the need-to-know parameters and workflows for an MPEG-H Audio production, showing, for instance, how to create and produce and control 3D audio mixes.
In addition to this program, we are excited to fill our demo room  with immersive and interactive experiences based on our MPEG-H Audio technology. Join our experts on a deep-dive into the system, listen to impressive broadcast and music demos, and explore how your content can benefit from the most flexible object-based audio codec out there. We present recent integrations of MPEG-H Audio production tools in Digital Audio Workstations, show you how to use our MPEG-H Authoring Suite and other pioneering production tools, and have regular Next Generation Audio demos with an open agenda. We look forward to chatting about everything audio here and at our booth in the conference main space!