Discover personalized and immersive sound – everywhere
MPEG-H Audio is a Next Generation Audio system based on the open MPEG-H 3D Audio standard by ISO/IEC MPEG, the international group responsible for many globally deployed media standards. The MPEG-H Audio system is in use around the world. It is included in the ATSC, DVB, TTA (Korean) and SBTVD (Brazilian) TV standards and is used by video streaming platforms.
The technology is also established in the music industry as a go-to solution for the creation of immersive and interactive music, podcasts, and audio dramas and can be experienced on major music streaming platforms via Sony's 360 Reality Audio format.
What makes MPEG-H Audio special?
Immersive, or 3D, audio is becoming the industry standard. MPEG-H Audio goes beyond that and delivers a broad range of personalization options. Creators can use them to unlock an even more customized experience for their audiences. This includes advanced accessibility options as well as a broad selection of languages and commentators. All customization options are included in one production that can be delivered to any listening setup.
There is a full set of tools available from Fraunhofer IIS, the creators of MPEG-H Audio. Find all there is to know about the tools and tutorials as well as the required download information in our tools section!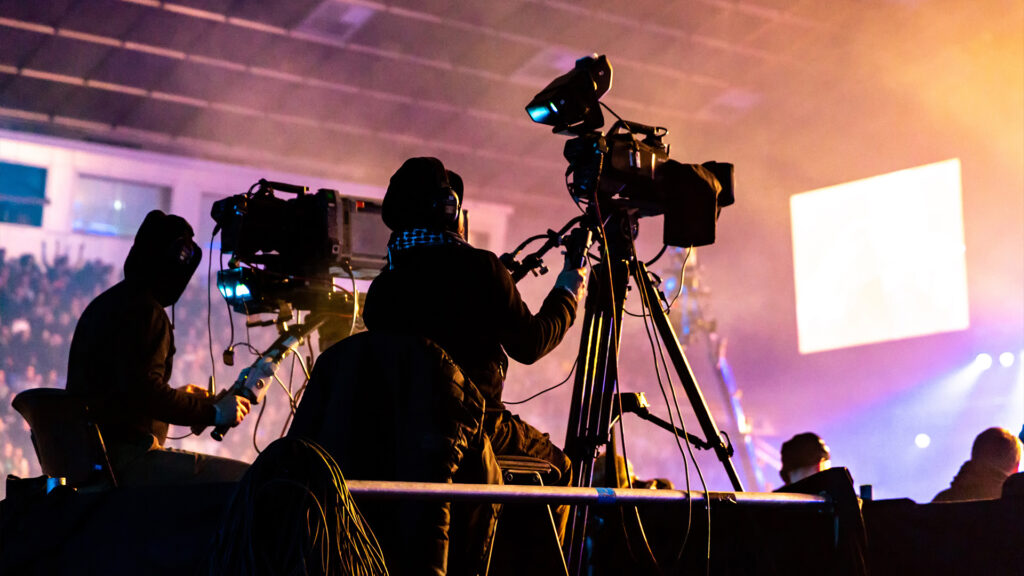 Broadcasters grow their audiences by enabling them to interact with the program's audio. This includes language selection, choosing their favorite commentator in sports broadcast, and accessibility features like dialogue enhancement.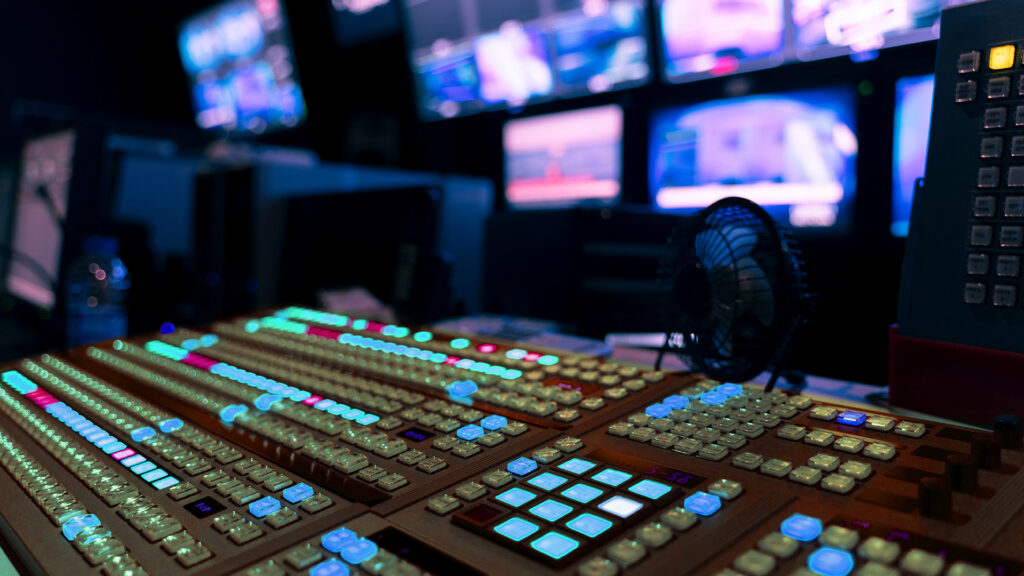 Creators can now allow their audience to customize content. Artists can choose to let their fans adapt specific aspects of their music while fixed presets for TV content increase its accessibility.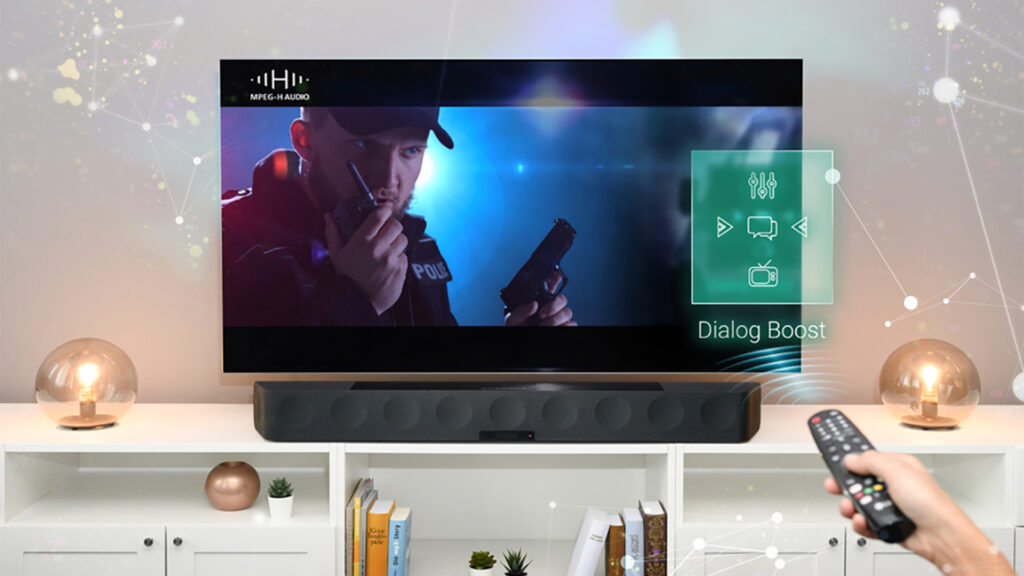 Audiences benefit from accessibility features like dialogue enhancement, language selection, automatically adapted volume, and flexible audio description positioning.
Experience Immersive Sound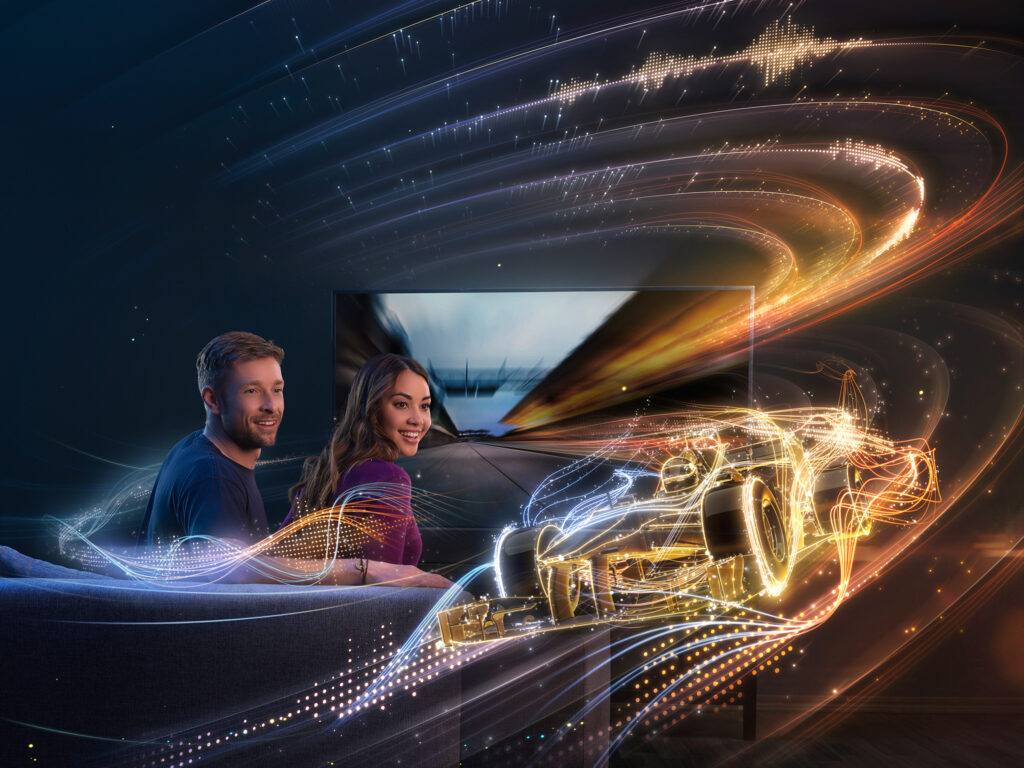 MPEG-H Audio delivers a new level of sound going beyond stereo and surround thanks to sound coming from above and even from below. Adding height helps listeners experience sound in a much more realistic and natural way. They are transported into the soundscape and can feel like they are truly immersed and enveloped in it. This is particularly impressive when it comes to enjoying sports events, concerts, and other live situations, where the middle of the action is the exact place the audience wants to be. 
The option to play back immersive sound is ultimately determined by the speaker setup. This used to be a headache for content creators and providers who had to decide on the mix the majority of the audience would be able to enjoy, often settling for stereo as the most common format. MPEG-H Audio does away with that challenge: A single immersive mix is created and delivered to the receiving device, where it is optimized for the individual listening situation, be it stereo, surround, or immersive.
Benefit from Universal Delivery
Crafted for the latest ways to consume media, the MPEG-H Audio system brings the highest quality and user experience to all devices from mobile phones to TV sets. The built-in renderer adapts the content to the playback capabilities of the device. There is no need for complicated selection or setup processes to find the content version which best works for the device.
Only one MPEG-H stream is delivered through all streaming or broadcast platforms to all kinds of receiver and playback devices, from headphones to sound bars and discrete loudspeaker systems. The receiving device will automatically adapt the audio reproduction to the reproduction setup.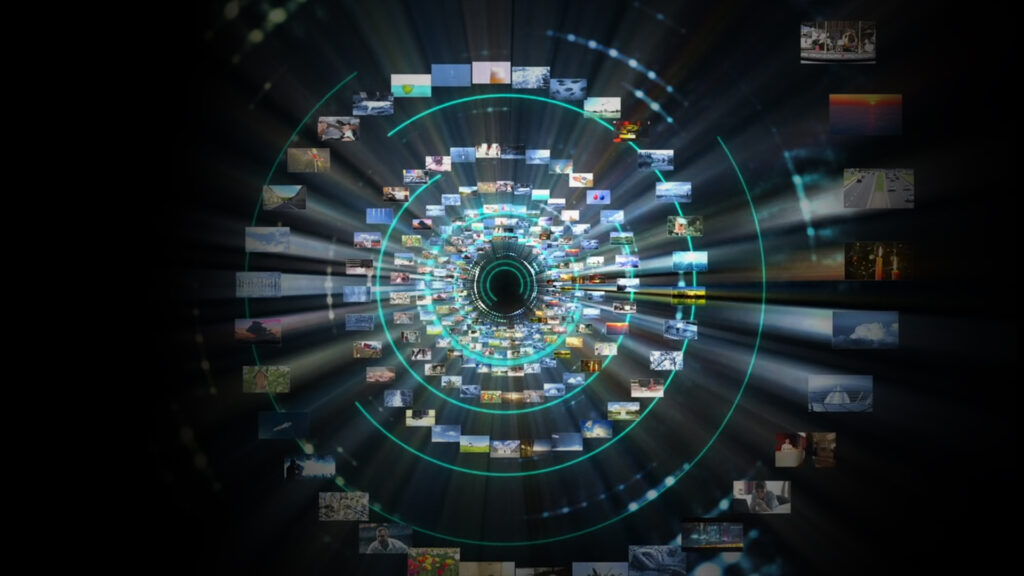 Understand Object-based Audio
What is Object-based Audio (OBA)?
The term is used for audio content where each sound element is defined as an individual item or object. Each object gets assigned metadata that define its properties and their relation to each other as well as to the room they occupy. These metadata make it possible to manipulate each object individually to create immersive experiences, moving sound effects, and even interactivity. 
How does OBA differ from traditional approaches? 
The main difference between classic, channel-based audio and OBA is that individual properties can be assigned to each sound element, or object. This enables receivers to render the sound to any speaker setup and optimizes the sound in any listening situation. It is also the foundation of immersive sound and enables individual users to create a personalized experience.
What are the benefits of OBA?
OBA has a range of benefits in addition to personalized experiences, immersive sound, and universal delivery. They include the addition of several presets to one data stream, increased accessibility, and streamlined data handling.