The MPEG-H Audio system is based on the MPEG-H 3D Audio standard from ISO/IEC MPEG, the international standards group responsible for many global media standards such as MP3, AAC, MPEG-1, MPEG-2, MPEG-4, AVC/H.264, and HEVC/H.265. MPEG-H Audio is included in the ATSC, DVB, TTA (Korean) and SBTVD (Brazilian) TV standards and the sole audio system in the world's first terrestrial UHD TV service in South Korea. In Brazil, it enhances terrestrial HD TV services with personalized and immersive sound and has been selected as the sole mandatory audio system for Brazil's next-generation TV 3.0 broadcast service. A new broadcast standard that is planned to be launched in China also includes MPEG-H Audio.
The system is designed to work with today's well-established streaming and broadcast workflows. Immersive sound can be played back over TV sets, loudspeakers, headphones, or MPEG-H Audio equipped soundbars.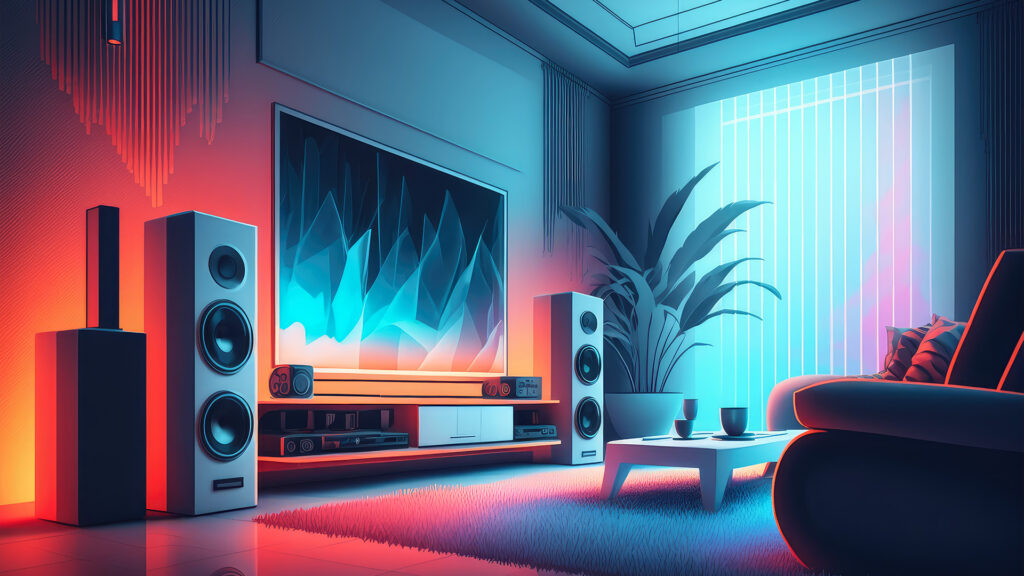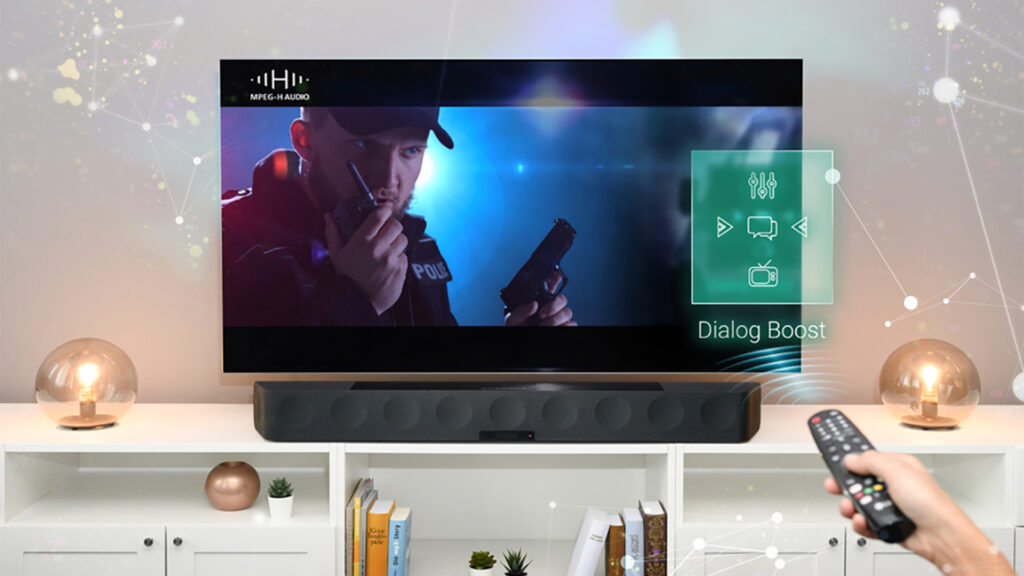 Providing content that is accessible for the majority of people is a challenge that any content creator faces today. MPEG-H Audio provides a toolset that addresses this issue and helps automate the process of making content more accessible. The Dialog+ production technology uses AI to process legacy content so that the loudness ratio between speech and background sounds can be adapted. Thanks to the object-based approach of MPEG-H Audio, Audio Description and alternative language versions including simple language can be added and edited while creating new content.
Tomorrow's broadcast experiences are all about customization. MPEG-H Audio enables you to deliver the smooth audiovisual experience your viewers expect. Ad replacement can be synchronized down to the video frame, content can switch back and forth between channel formats, viewers can change commentators or languages – all without glitching, restarting the stream, or unexpected playback control pop-ups.  MPEG-H Audio metadata lets you update UI elements dynamically, presenting only relevant presets and controls to your viewers.