Produce immersive and personalized sound with MPEG-H Audio
MPEG-H Audio Production Workflow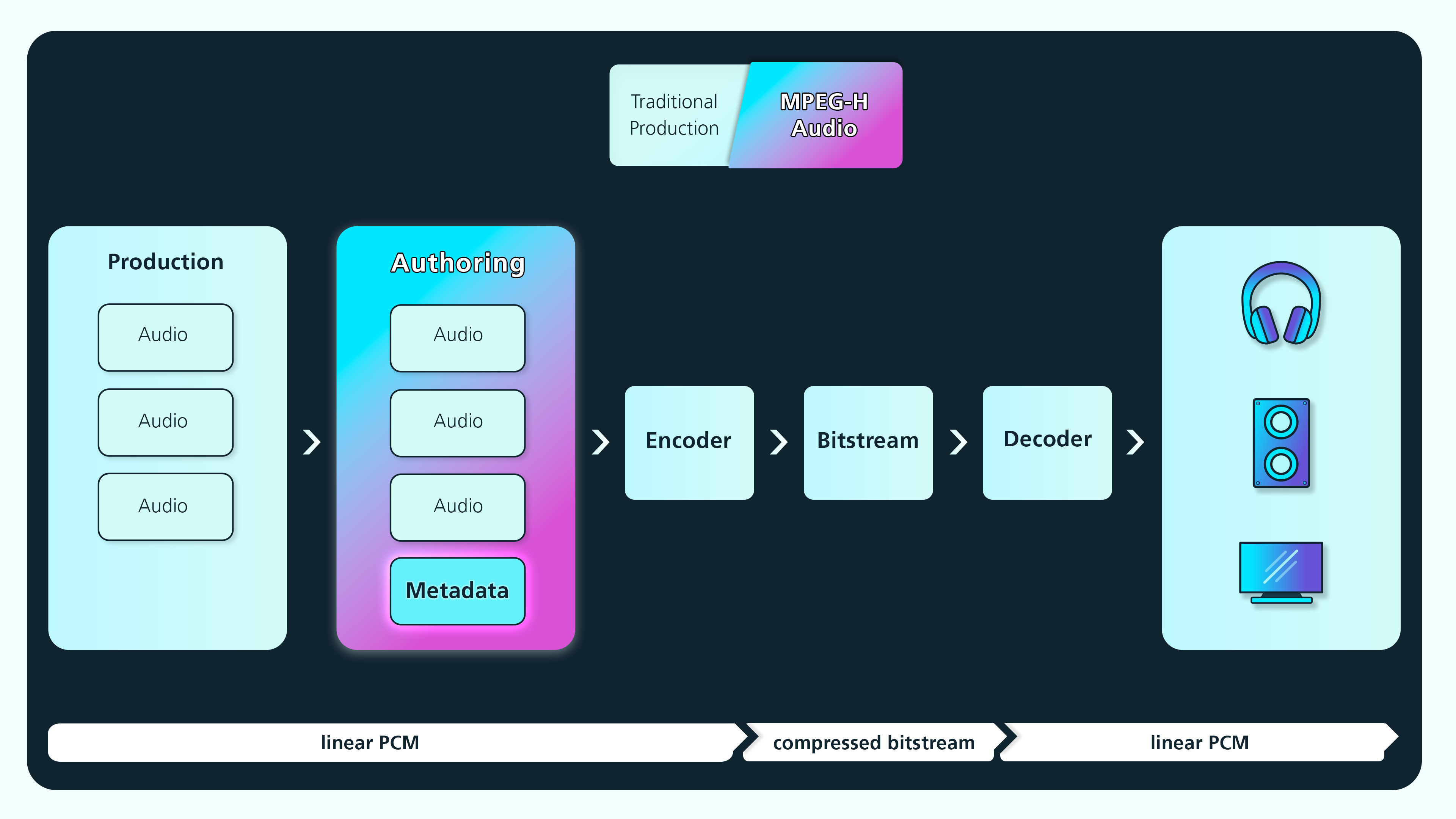 Future-proof Broadcast and Streaming
Broadcasters and streaming services want to provide content with customizable, immersive sound to their increasingly fragmented on- and offline audiences. With MPEG-H Audio, it is now possible to deliver state-of-the-art 3D-sound that consumers can adapt to their preferences and requirements. Thanks to the advanced production process and tools, the increasingly popular technology can be implemented easily and without the need for substantial investments.
MPEG-H Audio goes beyond usual mixes: It delivers a unique, immersive sound experience that can be personalized through presets and flexible controls for audio objects like commentators and languages as well as advanced accessibility options including audio descriptions and dialogue enhancement.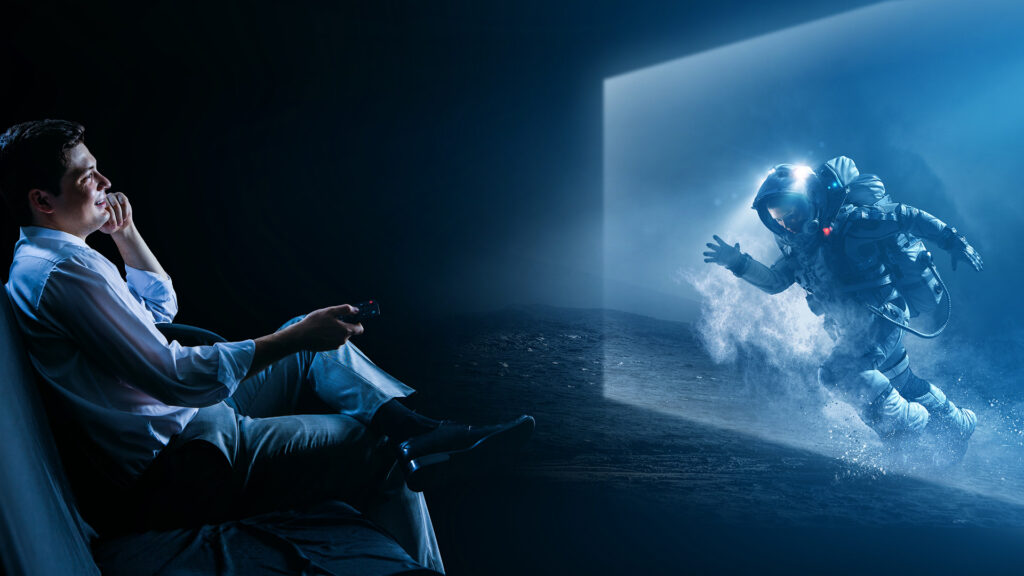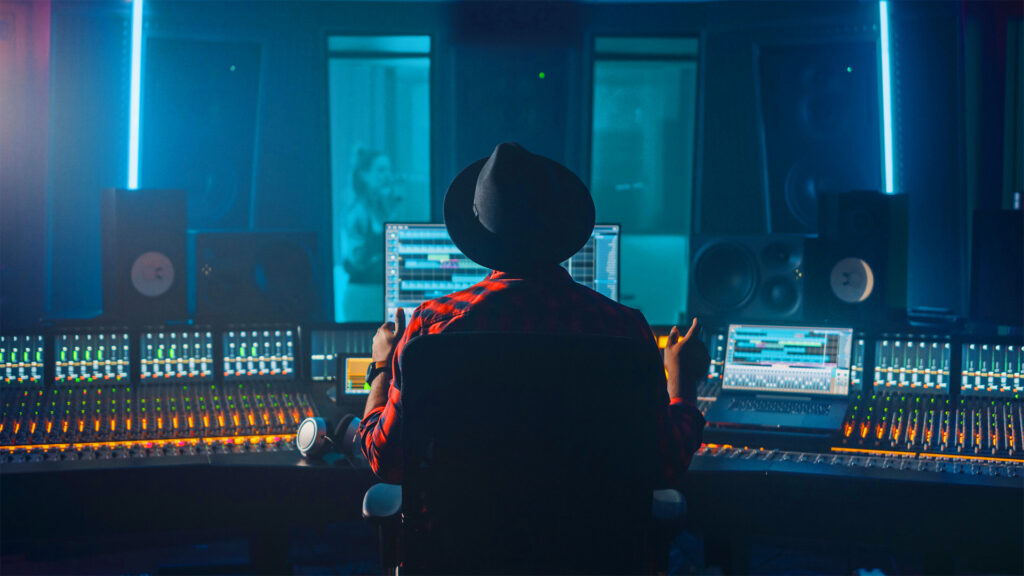 Today, immersive music experiences are expected by audiences all over the world. Artists can establish even closer connections to their listeners and pull them right into their world. Immersive sound makes it possible for audiences to experience an audio scene as if they were right in the middle of it, taking them into a concert experience with the tap of a button.
For producers, the creation of such experiences is an intuitive process thanks to made-to-measure tools and advanced production processes. Experience MPEG-H Audio today by tuning into  Sony's 360 Reality Audio format on many major streaming platforms.
From Tears to Tenderness in any Listening Situation
Immersive sound also makes for great podcasts and audio dramas thanks to unprecedented spatial and narration options created by multidimensional, customizable audio.
With MPEG-H Audio, listeners profit from an unbridled immersive experience independent of their hardware setup:  Emotional stories involve the same goosebump-inducing magic whether on high-end speakers or on plain headphones.
Thanks to the universal delivery feature, it takes only one mix that translates to any listening situation without extra effort.
Tools for Immersive Audio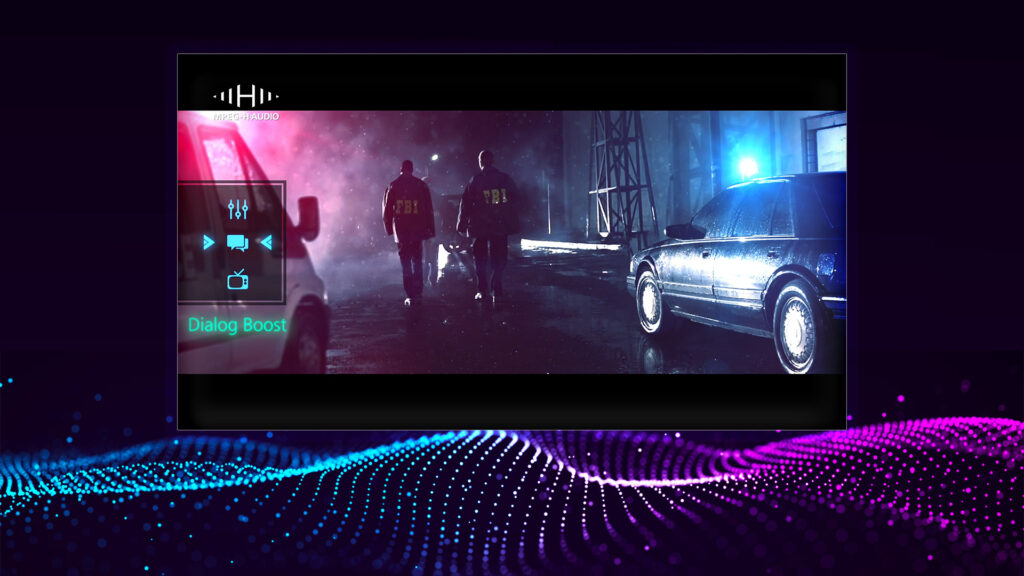 The MPEG-H Audio system excels through its unique personalization features. They enable the creation of fully adjustable dialogue levels, customizable audio description, multiple languages, and even interactive object positioning. As a result, users can tailor their experience to individual preferences and requirements.
The  production and authoring tools for live- and post-productions of MPEG-H Audio make the mixing of immersive sound as easy as never before. With the MPEG-H Authoring Suite, creators enable listeners to interact with the audio elements and choose from different languages or commentators or even change the position of audio objects. The configuration of user interactivity is always under the full control of the content creator.